The American Dreams Live Video Single 'Home" click the pict below: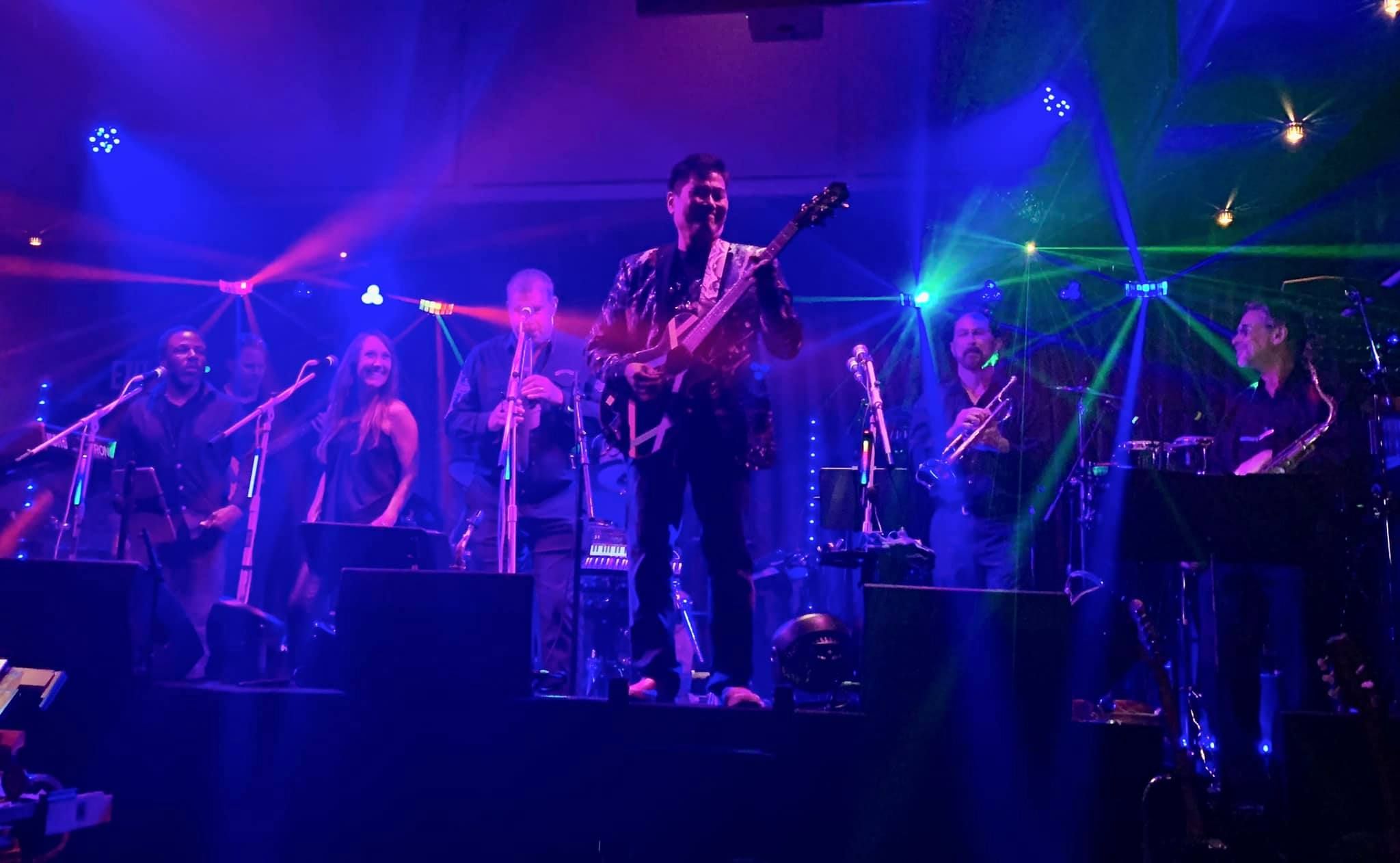 Nominated at the 2021 San Diego Music Awards 
Hemisphere best 'World Music Album' - American Dreams
 'American Dreams' album review quote:
"Hemisphere does that rarest of things – make music which is both eclectic and controlled. The former term is generally applied to music which is wild and wide-ranging, the latter to music which is "in the pocket," as the saying goes." - Dave Franklin 
Every song tells a story...
Hemisphere draws on Rock, Pop, Jazz, Fusion and Metal to create original and inspired mash-ups that blend influences from multiple genres. 
  
Promoting the spirit of 'Unity', 'Diversity', and 'Equality' Hemisphere takes you on a musical and visual journey.
American Dreams showcases vocals from Don Bowman, Rebecca Jade, Janet Hammer, Leonard Patton and Rob Shinno... so get ready to 'let yourself go on an immersive auditory ride'!
The band features Don Bowman on Vocals and Sax, Mike McQuilken on Drums, Nathan Brown  on Bass and Max Zape on Keys and Rob Shinno on Guitar and Vocorder. 
Special guests include Tommy Aros (Grammy Winner - Fattburger), backing vocals from Rebecca Jade (2020 SDMA Artist of the Year), Leonard Patton as well as trumpeter Derek Cannon and a ripping guitar solo from Zangi Recording Artist Patrick Yandall.
A unique live show of the album will be performed at Humphrey's Backstage Live on October 2nd, 2021 in San Diego, followed by three nights at SXSW in Austin TX, March 15-20th, 2022. Special live show guests include Leonard Patton, Janet Hammer, Chris Klich and Paul Seaforth.
Often incorporating multimedia and visual effects into his live shows, Rob is very excited about the 'American Dreams' shows. The album is streaming on over 60 music platforms globally as well as the Hemisphereband YouTube channel. 
A special collectors CD is available with a 16 page pamphlet of liner notes, images and lyrics.  The album is built around taking you on a journey of Unity, Diversity and Equality, delivered thru 11 tracks of rock, pop and fusion! 
https://hemisphereband.store/products/american-dreams-cd
Thanks for visiting the site, Believe in  Yourself, Believe in a New World! – Rob Shinno