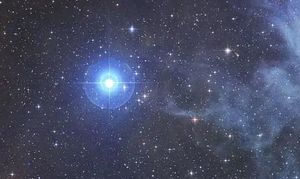 Hemisphere - celebrating equality, diversity and unity since 1994
The band Hemisphere is getting pumped to perform again in the San Diego Pride Parade on July 15th rolling down University Ave\Normal Street to 6th Ave\Upas Street hitting the parade route at 1:20pm.
Hemisphere is a LGBTQ+ led original music band that has been out since 1994, celebrating  29+ years on the San Diego music scene.  As a four time nominee for the San Diego Music Awards the band draws on Rock, Pop, Jazz and Fusion to create original and inspired mash-ups that blend influences from multiple genres. 
The band will roll out in the San Diego Pride Parade July 15th, 2023 and expects to hit the parade route at about 1:20pm in Hillcrest California on the 'Loudest and Proudest' float to ever roll down University Avenue!
You can see Hemisphere live in San Diego at Humphreys in San Diego, November 11th!  Click here for tix! 
Performing live on the float will be Don Bowman, Rob Shinno, Janet Hammer, Chris Klich and Paul Seaforth.
Promoting the spirit of 'Unity', 'Diversity', and 'Equality' Hemisphere has always supported and wrote about the issues of inclusion and equality over the years.  Their latest albums, American Dreams (2020) and Unity (2022) have garnered World-Wide positive press and airplay, charting at #166 on the NACC Americas Charts, and Unity coming in at #25 of the top independent albums on the ADP Rock Albums of 2022! 
The band has also garnered over 890,592 views on YouTube, Click here!
San Diego Music Award Nominations:
Best New Artist
Best Album
Best Recording
Best World Album
The band features Don Bowman on Vocals and Sax, Mike McQuilken on Drums, Nathan Brown  on Bass and Max Zape on Keys and Rob Shinno on Guitar and Vocorder.
The live band also features the following guest artists:  Vocals: Leonard Patton, Janet Hammer Horns: Chris Klich, Paul Seaforth Tommy Aros: Percussion Jon Harford: Guitar
PS - Come party with the band at "Number 1 Fifth Ave" from 9pm on July 15th after the parade! We have some free goodies to hand out..

Union Tribune - The Unity Album Release Concert at Humphrey's San Diego…